Amanda Hamilton, founder and creative director of Amanda Hamilton Interior Design and Palette Archives, is an award winning entrepreneur and Interior Designer based in Calgary, Alberta. Celebrated for her tenacious entrepreneurial spirit and vibrant persona, Amanda's bold and unorthodox approach to design and business has made her one of the most sought-after creative personalities in Canada.
READ MORE
Amanda has been featured in numerous publications including House & Home, Style at Home, Western Living, Montecristo, Avenue and FLARE. She has appeared on various television programming include The Marilyn Denis Show, CTV, Global and Breakfast Television and was a collaborator for two episodes of The Property Brothers. A gifted and spirited speaker, Amanda has delivered keynote presentations, acted as the Master of Ceremony, moderated panels and has sat on various panels across a wide range of topics.
Notable accolades include 2020 WXN Top 100 Most Powerful Women in Canada, the 2020 Calgary Influential Women in Business Emerging Leader Award, 2019 Women of Inspiration Trailblazer Award, 2018 AWE Entrepreneurship Upsurge Award, 2017 Avenue Magazine's Top 40 under 40 Award, 2017 Silver Stevie Female Entrepreneur of Canada, 2017 Calgary Herald's Most Compelling Calgarians, 2013 Western Living Magazine's One to Watch and 2012 Mount Royal University Alumni Award.
Committed to supporting and elevating the voices of entrepreneurs, Amanda recently launched a number of initiatives including Hardbar Friday, The After Hours Podcast, and Office Hours: Open Source Learning. Her satirical memoir, Not That Likeable: And Other Stories I Told Myself is set to release Fall of 2022.
Amanda received her Bachelor's Degree in Applied Interior Design from Mount Royal University, completed her NCIDQ Certification which is the industry's recognized indicator of proficiency, and is also a Leadership in Energy & Environmental Design Accredited Professional. She is a mentor for the Harry G. Schaefer Mentorship Program and chairs the Junior Achievement of Southern Alberta World of Choices event. In 2016, Hamilton launched a Travel Scholarship through her Alma Matter to promote design exploration.
Not that Likeable: And Other Stories I Told Myself
You've just stumbled upon a collection of weird essays from a noob writer you didn't know you needed in your life. In
Not that Likable: And Other Stories I Told Myself
, perennial weirdo Amanda Hamilton unflinchingly chronicles her childhood exploits and coming-of-age story, in all their cringey glory. (Full disclosure: there's a lot of content about boobs, boy crushes, maxi-pads and mean girls.) Riotously funny and spirited, Amanda balances unflinching honesty and side-splitting wit in this offbeat memoir for the proverbial outsider. She bares all, starting with tales of her less-than-conventional upbringing in a multi-generational family of seven crammed into a modest bungalow—with one washroom (THE HORROR). From stories from her early entrepreneurial beginnings trying to sell plain tap water, her equal love for and boycott of Care Bear panties, and the time she wore garbage to school to make a (not-so) salient statement about Earth Day, nothing is too mortifying to leave in the pages of her tween diary. There's also an essay about the first time she had sex with her high school sweetheart—she offered to redact that section in her grandmother's advanced copy, but Grandma declined.

A gifted and spirited speaker, Amanda's knack for storytelling along with a healthy dose of humour, charms and inspires audiences. Amanda has delivered dynamic keynote presentations as well as hosted, moderated and participated as a panelist at various events. Notable events include Pecha Kucha, ACE Breakfast Series, Scotiabank Small Business, Dream Connected Life at Telus Spark, Master of Ceremony for Alberta Association 60th Anniversary Gala, Edmonton and Calgary Home + Design Show, Junior Achievement of Southern Alberta and the Western Living Conversation Series.
Not that Likable, At First: The Makings of an Entrepreneur
Chronicling her childhood exploits, Amanda leads the audience through her childhood adventures as she candidly recounts her less than conventional upbringing in a multi-generational family of seven, crammed into a bungalow with one washroom. Sharing wild and wonderful lessons of her early entrepreneurial beginnings, Hamilton's sense of humour disarms and inspires audiences with what is ultimately a story of hope.
The Diversified Business Model: How to Vertically Stack Your Business + Develop Different Avenues for Revenue
With three integrated businesses, community initiatives and internal strategies aligned, Amanda shares her story of how she has effectively diversified her business to beat the odds in a downturn and meet an ever-changing market. Drawing form her experience, Amanda will provide tactical advice on how best to leverage your area of expertise to transform your business and create additional avenues for revenue.
Confessions of An Interior Designer: The Evolution of Style and Business
Quitting her cushy job and starting her Interior Design practice in the midst of a recession with no savings and no money, Amanda recounts her early beginnings and the many humbling lessons she learned along the way. From her modest beginnings working in a 10'x10' bedroom to building an profitable, award winning studio, Amanda draws a comparison between her evolution of style and leadership.
Launched May 2021, the After Hours Podcast hosted by Amanda Hamilton, is a platform for conversations with some of Canada's most dynamic creative entrepreneurs. Driven by open, honest conversations, Amanda digs into what makes these businesses survive, thrive so that listeners gain tactical insights and takeaways to fuel their own success, rituals and strategies to drive business.
Have an interesting story to share and think you'd be great fit for the podcast? Inquire below!

The studio that cool projects with stylish people. Amanda Hamilton Interior Design has earned an extensive and intentionally diverse portfolio spanning residential, hospitality, commercial and retail markets across Western Canada. The studio is committed to a collaborative, inclusive process that is rooted in exploration to ensure spaces embody the values and capture the character of each client. Hamilton unearths inspiration from significant cultural and social influences which are purposely woven into her work, providing depth to the design narrative.
Palette Archives is an e-commerce based business that provides designer-curated finishes palettes and specifications that bridge the gap between hiring an Interior Designer and DIY. At its core, the company democratizes design, makes it more affordable and accessible to the masses and ensure homeowners protect their investment. Palette Archives received an honorable mention in the 2019 Fast Company Best Design products.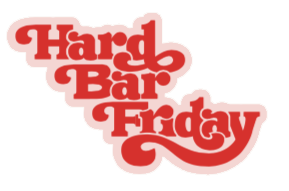 Previously under the moniker The Loft Speaker Series, newly relaunched Hardbar Fridays will continue as a small-group format speaker series that will occur monthly, during happy hour Friday afternoons. As the moderator and host, Amanda leads a group of panelists from diverse backgrounds that are hand-selected based on subject matter. The event creates a safe space for business owners to connect, learn and advise.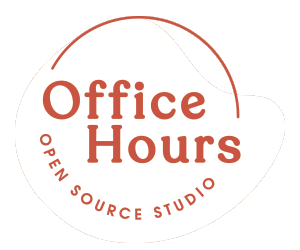 Office Hours is a community initiative at Amanda Hamilton Interior Design that enables the general public, design enthusiasts, interior design students and creative entrepreneurs to have access to the studio space. With a large library of books on design and entrepreneurship, as well as an extensive finish and materials collection, the studio acts as a hub for collaboration, learning and exploration. The studio is available to the public (almost) every Thursday afternoon between 12pm – 4pm. Please note that registration must be confirmed in advance to gain access.